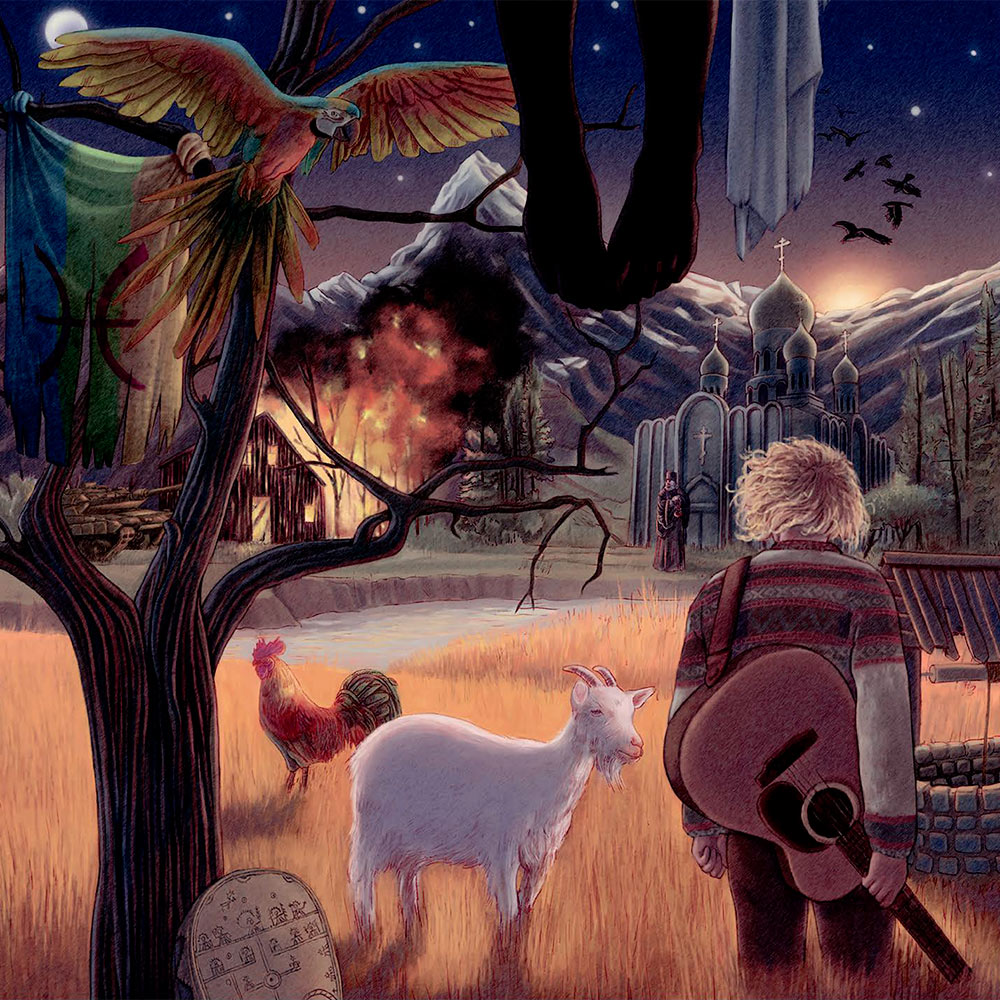 Det er nyttårsaften og dagen for oppsummering av musikkåret. Jeg har nå den siste halvannen måneden gjennomgått de 43 albumene som jeg gjennom året har gitt karakteren 4 eller bedre. Dette er subjektivt så det holder og sier mye om min musikksmak, men det sier også noe om hva jeg synes er meget godt musikalsk håndverk.
Jeg har ikke rukket over alt sjøl i sjangre som er mitt hjerte nærmest. Så her er det helt sikkert skiver som noen mener skulle og burde hatt en plass på på min lista. Men det er dette jeg har rukket å nå over. Uansett så har 2016 vært et meget bra musikkår, bortsett fra én ting, vi har mista så altfor mange store musikere:
David Bowie, Viola Beach, Robert Lake, Glenn Frey, Merle Haggard, Leonard Cohen, George Michael, Rick Parfitt (Status Quo) og Prince, bare for å nevne noen. Noen alt for tidlig, andre mett av dage. Uansett trist når store musikere forlater oss, og må fred være med deres minne.
Da over til min albumliste for 2016. Tror ikke jeg kommenterer den mer enn at det altså ble Moddi som stakk av med prisen som det beste albumet i 2016 - i mine ører. Et rett ut fantastisk prosjekt med sanger som makthavere verden over har forbudt, sanger som viser at musikk og kunst i det hele tatt er sterkere enn all undertrykking.
6
1. Moddie -
"Unsongs"
2. Lucky Lips -
"Coming Home"
3. Sturgill Simpson -
"A Sailor's Guide To Earth"
4. Hjerteslag -
"Vannmann86"
5. Evergrey -
"The Storm Within"
6. K.M. Myrland -
"Komaland"
7. David Bowie -
"Blackstar"
8. Dwight Yoakam -
"Swimming pools, Movie stars....."
9. Mary Chapin Carpenter - "
The Things That We Are Made Of"
10. Mudcrutch -
"2"
11. Leonard Cohen -
"You Want It Darker"
12. Highasakite -
"Camp Echo"
5,5
13. Margo Price -
"Midwest Farmer's Daughter"
14. Viola Beach -
"Viola Beach"
15. Case/lang/Veirs -
"Case/lang/Veirs"
16. Paal Flaata -
"Come Tomorrow - Songs of Townes Van Zandt"
17. Shawn Colvin & Steve Earle -
"Colvin and Earle"
18. Epica -
"The Holographic Principle"
19. Hurula -
"Vapen til dom Hopplösa"
20. Sugarfoot -
"Different Stars"
21. Claudia Scott -
"Let the ribbons fly"
22. Oslo Ess -
"Konge uten ei krone"
5
23. Kvelertak -
"Nattesferd"
24. The Dogs -
"Swamp Gospel Promises"
25. Drive-by Truckers -
"American Band"
26. PJ Harvey -
"The Hope Six demolition project"
27. Beth Hart -
"Fire on the floor"'
28. Sivert Høyem -
"Lioness"
29. John Prine -
"For Better, Or Worse"
30. Biffy Clyro -
"Ellipsis"
31. Aftenmenn -
"All Makt"
32. Trond Andreassen -
"Ingen ting hele tiden"
33. Okkervil River -
"Away"
34. Death Roll -
"Rolling With Death"
4,5
35. Line Dybedal -
"Til kjærleiken"
36. Sabaton -
"The Last Stand"
37. Jorn -
"Rock'n roll radio"
38. Becca -
"Sikkerstikk"
39. Utmarken -
"Utmarken"
40. Honey Island Swamp Band -
"Demolition Day"
41. deLillos -
"Peiling på seiling"
4
42. Jennifer Nettles -
Playing with fire"
43. Status Quo -
"Acoustic II - That's a Fact!"